Computer Network Cabling PORTFOLIO
Hooper office and prefab buildings - data
Hooper Corporation, DeForest, WI
Installation of 150,000' CAT6 plenum cable and connectivity, new single mode and 50mm multimode fiber with 25pr copper backbone cabling to the new MDF and IDF closets.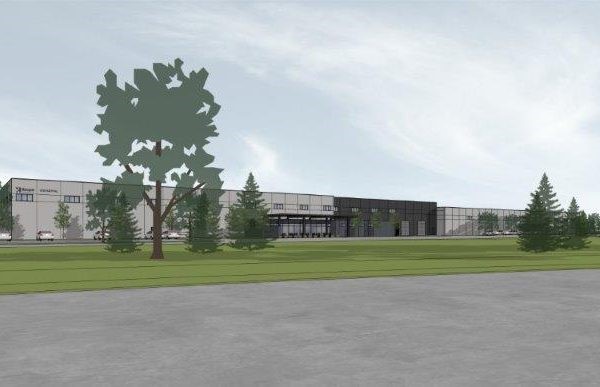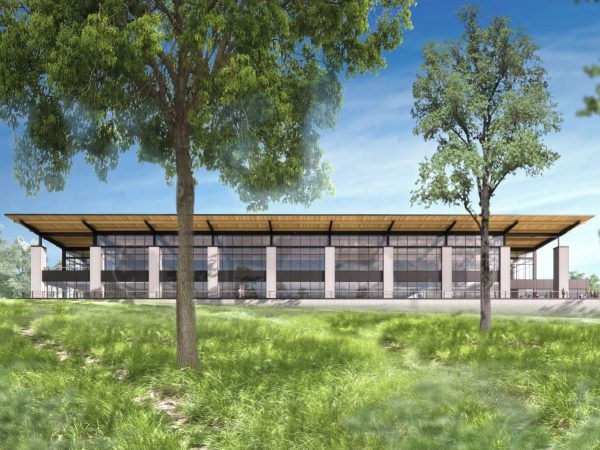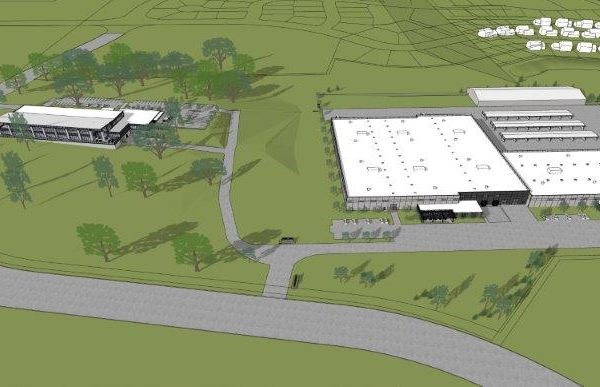 Photo Credit: Hooper Corporation
The overall project includes a 68,860′ office building with 43,730′ of underground parking, plus a 207,226′ fabrication facility located on 50 acres. Both buildings are designed to highlight the expertise and professional capabilities of Hooper/GHAC, with features such as a 60-well geothermal bore field, water-cooled modular chiller, in-floor radiant heat, in-ground snowmelt system, and much more.
Highlights of the office building include zones for private offices, open workstations, and collaboration spaces over two floors. The first floor has an impressive two-story lobby with an open stair that encourages movement and accessibility to offices, conference and training rooms, and a second-floor fitness center. Opposite the main entrance on the first floor, the cafe area features a lounge with a fireplace, a staff kitchen, and access to an outdoor terrace with views of the wooded site. Interiors maximize daylighting with large windows, exposed timber decking, painted steel, and glulam beam ceilings.
The fabrication facility is designed from the inside out to maximize efficient operations and to manage the flow of raw materials and finished goods. Constructed of insulated precast concrete wall panels, the fabrication facility also features ample daylighting through windows and skylights, an outdoor patio, and other design elements similar to the Hooper/GHAC corporate office. Best of all, a unified location for plumbing, fire protection, piping, custom metals, and sheet metal production will not only improve access and centralize receiving, but also increase efficiencies across all disciplines.