Computer Network Cabling PORTFOLIO
Rock Haven Retirement Facility
Rock County, WI, Janesville, WI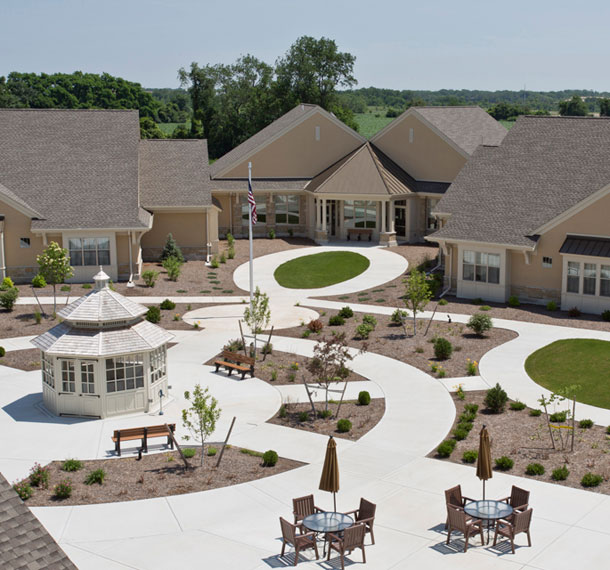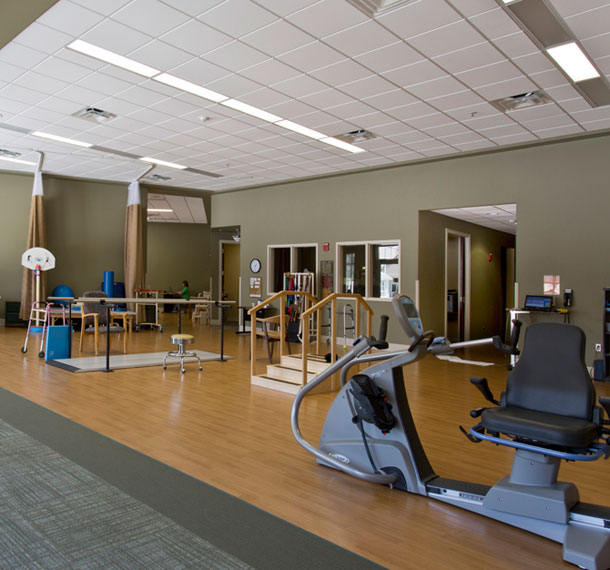 Photo Credit: Eppstein Uhen Architects
Rock Haven is a new nursing/retirement home facility. This new, five-building campus will be home for up to 128 residents and augments existing facilities of this type in Rock County. Four of the buildings are residential neighborhoods that surround a central Commons building which serves as the core of the campus.
All buildings will offer residents and guests access to a data wireless network that is IEEE802.11 compliant.
Each resident room is equipped with a coaxial connection for access to the cable provider's community antenna television (CATV) network, a category 6 data drop, and a landline telephone connection (if desired).
960 high bandwidth Category 6 network connection points have been installed throughout the campus.
All buildings are connected together with OM3 laser optimized fiber optic cabling, and the campus core is then connected to the county's data processing center in the adjacent property.
Each neighborhood is served by a Visual Nurse Call system, a Fire Detection and alarm system, a Card Key Access Control system, and a closed circuit TV security system.